Private
Balbul Isaac

"Bulbul"
Son of
Victoria and Raphael
Born in Egypt – Alexandria
On 23/6/1926
Immigrated on אפריל 1946
Drafted on 1947
Served
in Palmach – Negev Brigade
In The Negev Brigade
Role:
Fighter
Killed In Battle in Operation "Death to the Invader"
In The War Of Independence
On 17/7/1948
In:
The Hulikat-Kaukaba Outposts
Buried in Kefar Warburg
Was 22 years old
Photo Album
רשימות לזכרו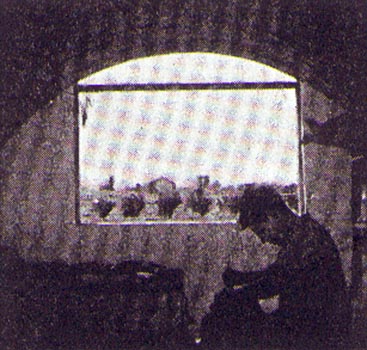 רשימות לזכרו
יצחק בלבול - רפאל
'בולבול' כמו שקראנו לו איננו. קשה לתאר את זאת. קשה להאמין. כשאני נכנס לסנדלריה, ועוצם לרגע את העינים, אני רואה את יצחק יושב לו ודופק סוליות, בעליזות שהיתה מושכת כל חבר, לשבת על ידו ולשוחח אתו. עבדתי איתו תקופה ארוכה והספקתי להכירו, אף פעם לא ראיתי אותו כועס או מרוגז, תמיד היה מחייך.
פעמים רבות התוכחנו על המצב החברתי, על השפורים שאפשר להכניס בשטח זה או אחר. באה המלחמה האכזרית ודברנו על תפקידו של הקיבוץ במערכה. אני זוכר את המלים שאמר בהזדמנות זו "תפקידו של חבר קבוץ להגן לא רק על המולדת, על ארצנו הקטנטונת, אלא לעמוד בכל מחיר על הגנת משקנו, על הגנת הקבוצים אשר הם בחזית. כל משק מוכרח לתת את תרומתו." נכון כאן צדקת בולבול, גם אנחנו נתנו את תרומתנו במחיר יקר, בדמך ובדם חבריך אשר נפלו עמך. ברוב המשקים נפלו קרבנות -אך לא לשוא. כי האויב הורחק, הוכה קשות
ביום השנה כולנו מלוכדים, אלה שעזבו את הקיבוץ גם כן באו, אמנם הם שכחו את חובתם כלפיכם, להמשיך בקיומו של הקיבוץ אשר למענו נפלתם. אבל אנחנו לא נאכזב אתכם, נמשיך את מה שהתחלתם, נמשיך בהגשמת הרעיון הקבוצי.

רפאל.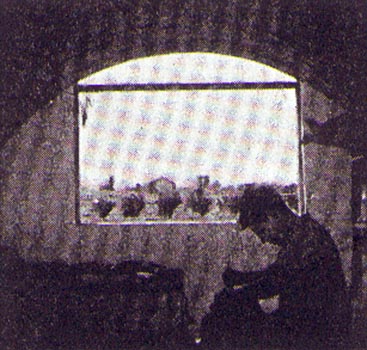 רשימות לזכרו
יצחק בלבול - שלום כ.
דבר משונה הוא לכתוב על אדם שאיננו ובפרט שאדם זה מן היקרים והאהובים עליך. דבר משונה וקשה.
את יצחק הכרתי עוד בהיותנו ילדים, והיה לי אח נאמן. עבר את התהליך של כל בן באותם חוגים יהודיים באלכסנדריה הידועים לנו. גמר את לימודיו בבית הספר התיכוני והתחיל לעבוד. הוא חי אותם החיים של כל שאר הנוער היהודי, ללא מטרה מיוחדת, נתון באוירה של התבוללות רוחנית.
פגישתו עם הציונות היתה מקרית, אבל מהרגע הראשון הוא התמסר לה, ללא גבול וחשבון, הקדיש את חייו לרעיון התחיה והחלוציות.
באולם הרחב של התנועה באלכסנדריה, באותו מעגל ההורה שהלהיב את נפשו התחילה הדרך, שנפסקה על גבעות חוליקאת.
את דרכו בהכשרה ובקבוץ הוא עשה כשעל שפתותיו חיוכו הביישני. הוא לא התבלט , כי לא אהב להתבלט. אך כל אחד הרגיש כי עליו אפשר לסמוך. כשהצטרף לקבוץ בנגב היה מלא שמחה וצפיה, כי שם בנגב הרחוק והמבודד ימצא לו בית, בזיעת עמלו ישקה ויפרה את שממותיו.
שם מצא לו קבר ובדמו השקה את אדמת הנגב החשופה.
תינחם משפחתו ותדע כי לא לשוא הקריב חייו, וכי רק בזכותו ובזכות כל חבריו שאינם, באה גאולת ישראל וקבוץ גלויותיה.

שלום כ.