Private
Brown Isaac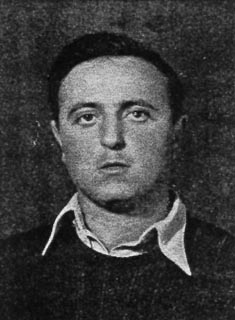 Born in Poland
On 1929
Immigrated on 1936
Drafted on 2/1948
Served
in Palmach
In The Third Battalion, Yiftach Brigade, Tet Company
In Hachsharat Hulata (1948) – Hamachanot Haolim
Role:
Fighter
Killed In Action in Ihsaniye village
In The War Of Independence
On 13/3/1948
In:
Ihsaniya
Buried in kibbutz Hulata
Was 19 years old
Photo Album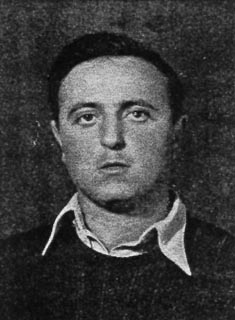 רשימות לזכרו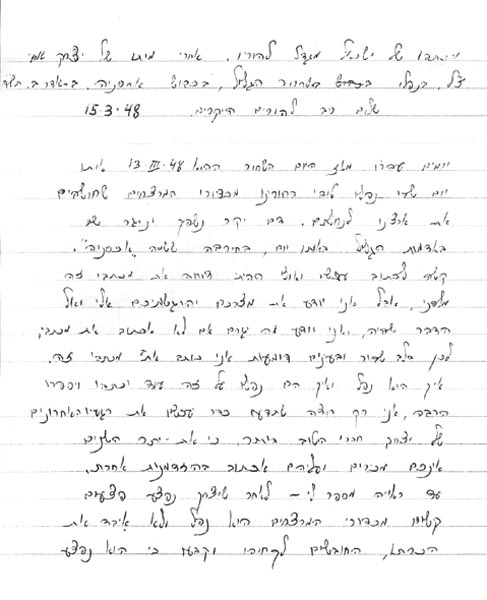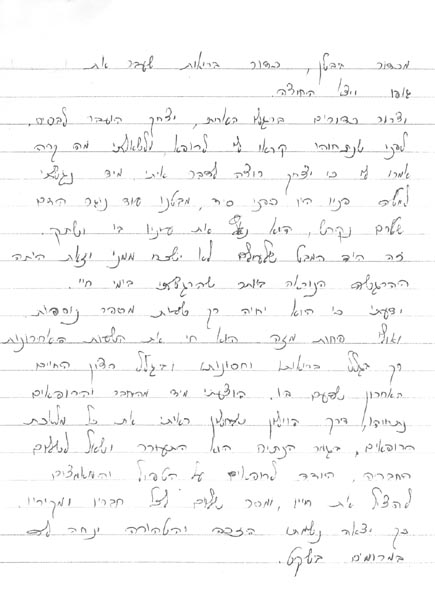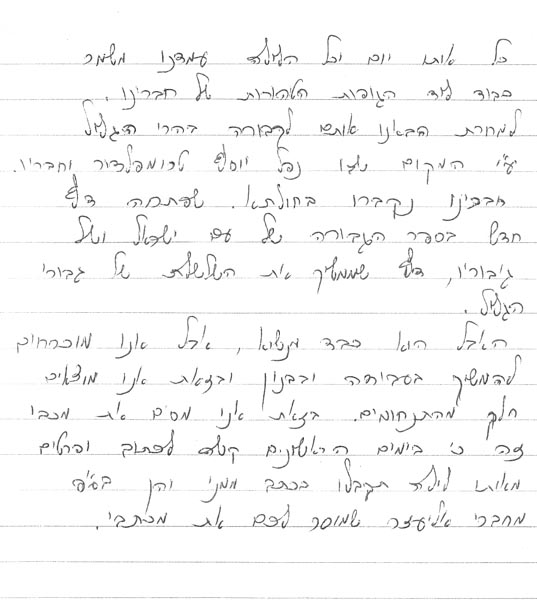 רשימות לזכרו
איצ'ה - לזכרו
איצ'ה

איצ'ה, חבר חדש, שלא זכיתי להכירו בחייו, אך זכיתי להכירו לאחר מותו.
אדם פשוט, איש האמת ורע טוב. הטה שכמו לשאת בעול וראה את עצמו מוכשר לשאת בעול יותר משהעמיסו עליו. רגיל היה לדבר בכל ישיבה ומועצה, ונדמה היה לך כי דבריו אין בהם טעם, כי לא ידע איצ'ה לרכזם ולמסרם באמונה, כפי שרצה הוא להביעם. ואם חשבת קצת ובררת את דבריו, ומצאת בהם הגיון די רב.
היה חיל טוב, חבר מסור, זריז ומהיר. זכורני כיצד היה הולך בגאוה ובמהירות, ככדור מתגלגל, בשעה שהיה סמל ימיני, וידע שעיני הכל נשואות אליו בשעת הלוכו.
חבריו לא הכירוהו בחייו, אך למדו להעריצו לאחר מותו. איצ'ה קנה את עולמו במותו, זכה להערצה רבה לאחר דבריו האחרונים. היה בינינו אדם שאיננו נפלה כלל מטרומפלדור, ואנו לא ידענו.
נעשה כדבריך וכצואתך, איצ'ה, והמשך נמשיך...
יצחק בראון נולד בפולין בשנת 1928. עלה עם הוריו ארצה בהיותו בן 4. בן למשפחת פועלים. על-אף המצב הכלכלי הגרוע בבית הוריו, גמר בהצטינות את ביה"ס העממי "נס-ציונה" בתל-אביב. על אף העבודה המיגעת שעבד בה כל היום, המשיך בכוחות עצמו את לימודיו בבית והרחיב את מסגרת ידיעותיו.
מקטנותו חונך בתנועה, והיה אחד החברים הפעילים בה. עם כניסתו לארגון ההגנה, היה חבר פעיל המסור לה ומלא תפקיד אשר הוטל עליו במסירות ובאמונה. לאחר זמן קצר נשלח לקורס מ"כ והחל בהדרכה בגדודי הנוער. היה מדריך אהוב על כל חניכיו. על אף המצב הקשה השורר בביתו, עזב את ביתו ועבודתו ויצא למלא חובתו למולדת.
בהכשרה היה חבר שאהב את העבודה ואף היה אחראי לסידור העבודה. כשהחלה פעולת התגמול באחסניה, יצא בין הראשונים לקראת המטרה. כדור מרצחים פגע בבטנו, והוא נפל פצוע ומתבוסס בדמו. כשחבריו נגשו והרימו ולהוציאו מחזית האש, בקש שישאירוהו ויצילו את נפשם הם.
באומץ ובגבורה נשא את יסוריו האחרונים, ובמותו הורה לנו להמשיך בדרך לקראת המטרה והנצחון.
והמשך נמשיך!