Lieutenant
Waler Raphael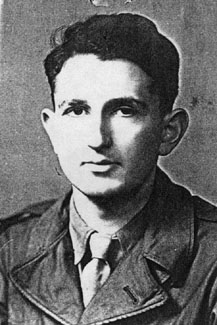 Son of
Yohana-Tzipora and Dr. Leo-Asher
Born in Germany
On 3/1/1924
Immigrated on אחד באוגוסט 1948
Drafted on 8/1948
Served
in Palmach
In The Ninth Battalion - "Hapshita", The French Commando, The Negev Brigade
Role:
Fighter
Killed In Battle in Operation "Moshe"
In The War Of Independence
On 22/10/1948
In:
Beer Sheba
Buried in Giv'atayyim – Nahlat Yitzhak
Was 24 years old
Photo Album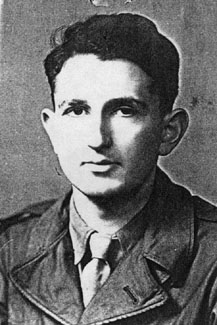 רשימות לזכרו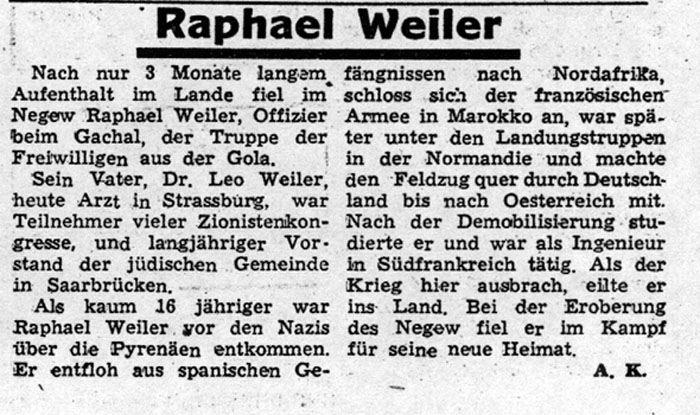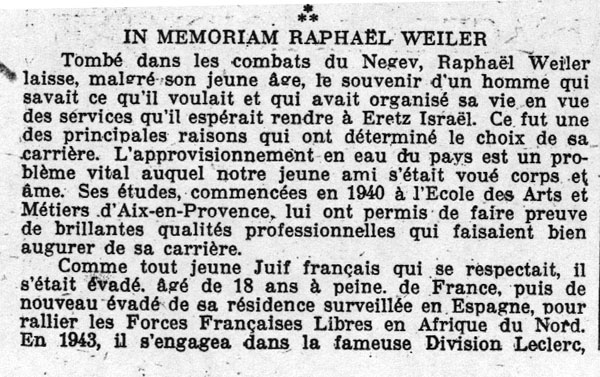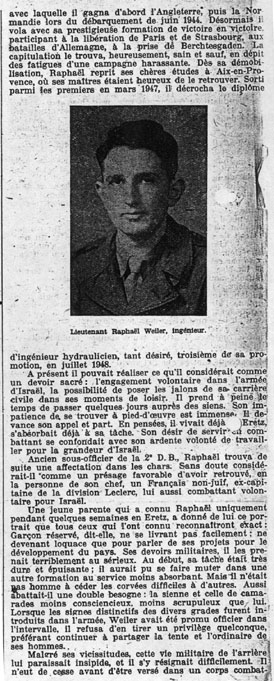 רשימות לזכרו
דברים לזכרו
מתוך הספר "הנגב" מאת טדי איתן, ראש הקומנדו של ההגנה:

הגיע אלינו אישיות חדשה בעלת ערך רב, ויילר, קצין של הצבא הצרפתי וראש המחלקה השניה של דיביזית הברזל. הוא תפש מהרה מקום חשוב ביננו ופתח את קבוצתנו לקבוצת קומנדו פעילה ממש.


באותו ספר כתוב על כיבוש באר שבע:
בואו מהר, הקצין ויילר, הולך למות עשרים מטר בתוך החצר שוכב ונאנח מעט -כדור בחזה, כדורים בבטן, בזרוע ובשוקים. ברגע שזרק רימון יד על מכונת יריה ערבית, נפגע בכל הכדורים. בלי עזרה ראשונה, בלי רופא, בלי אפשרות של זריקת דם. הוא נחלש מהרה ומת אחר כך באוירון בדרך לבית החולים. הוא הכיר אותי וניסה לחייך. נתתי לו מורפיום ושקרתי לו ביחס לחומרת מצבו. אני מחבק אותו. זה היה הקצין הטוב ביותר, השקט והאמיץ ביותר והמוכשר ביותר וחוץ מזה חייל משוחרר של הדיביזיה הטובה ביותר של צרפת. זה הפסד ענקי בשבילנו - למה מסתלקים תמיד, הטובים ביותר מאיתנו?