Private
Armoza Morano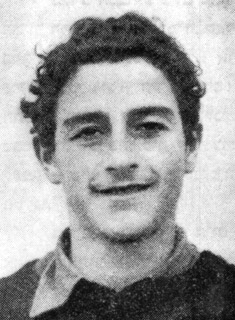 Son of
Rachel and Abraham
Born in Jerusalem, Israel
On 1930
Drafted on 7/1/1947
Served
in Palmach
In The First Battalion, Yiftach Brigade, Vav Company
In Hachsharat Tel-Yosef, Hanoaar-Haoved, 1947-1948
Role:
Fighter
Killed In Battle in The Defence of Mishmar Ha'emek
In The War Of Independence
On 13/4/1948
In:
Rubiyeh-El-Fuqa Near Mishmar Ha'emek
Buried in Jerusalem – Mount Herzl
Was 18 years old
Photo Album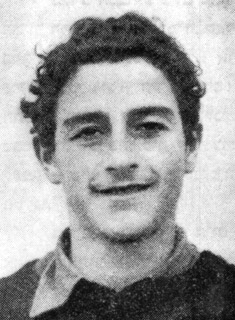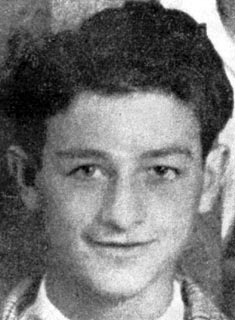 מורנו ארמוזה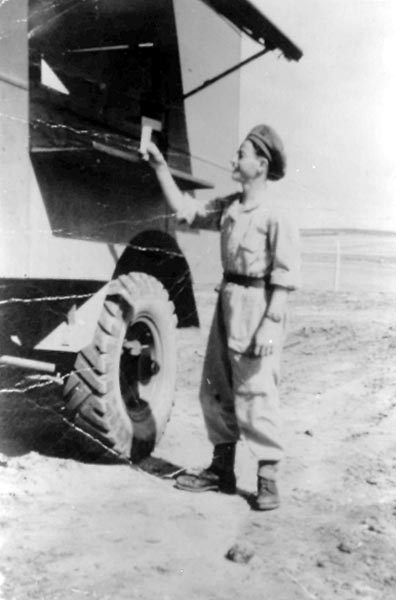 מורנו ארמוזה
רשימות לזכרו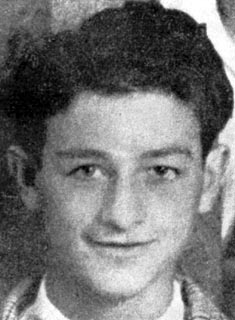 רשימות לזכרו
דברים לזכרו
".. הכל ידעוהו והכל חבבו מי יעלה צחוק על שפתינו ברגעי עצב והוא איננו?
שנה תמימה היינו יחד ודמותו נחרתה עמוק בלבנו. נאמן ומסור לחברה, את המוטל עליו עשה בעליצות ובת שחוק בעיניו.
מפוחית היתה לו... בה הנעים לכולנו את שעות הפנאי. ליווה את הזמרה את המחול.
הוי מפוחית! איך נדמת? נאלמה המנגינה באיבה מורנו נפל ואת נתיתמת...
לא עוד ישמע קול שחוקו וצליל נעימותיו בינות לאהלים.
לא עוד נראה את דמותו. מה קשה להשלים! האמנם הלך לבלי שוב? לא. אין למוות שליטה על זכרו. דמותו לא תמוש מלבנו לעולמים.
חבר טוב היה מורנו. מי כמוהו ידע לעזור לחבר במצוקתו? להכביד על עצמו?
יצא ללחום. ידע על מה המלחמה. ידע לתבוע מעצמו, כשם שתבע מאחרים: "יש לצאת, צו השעה הוא"
מורנו! אל אשר ערגה נפשך לא הגעת. רסיסי האויב ניתקו את פתיל חייך ואתה בעצם ימי נעוריך...
לא נשכחך... חבר יקר דמותך לא תמוש מנגד עיננו - מופת היא לנו.
ועתה קשה בלעדיך. תקשה עלינו הגשמת חלומנו בהיעדרך, מורנו.
נעשה זאת. חלומך הוא.
יהי זכרך ברוך.

הלוי אברהם.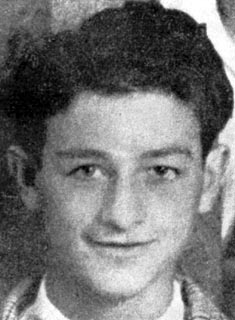 רשימות לזכרו
לזכרו - 13.4.1949
נעלה לפנינו את דמותם היקרה של חברנו מורנו ארמוזה ורוזנבאום אליהו ז"ל.
אמיצי הלב וטהורי המבט, אשר לא ששו אלי קרב כגבורים נפלו במערכה, על מיגור כוחו של האוייב בחזית משמר העמק.
תהי דמותם האצילה והטהורה מרחפת על ביתנו - ביתם. ותשרה בנו עוז ועידוד להמשכת המפעל, אשר זה עתה החילונו בו. תהא זאת נחמתנו. שלום לעפרכם, אלי ומורנו היקרים!

ציון א.
מלכיה