Lieutenant
Goldshmit Moshe

Musa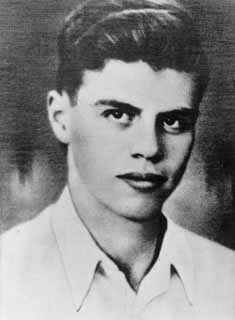 Born in Damascus, Syria
On 18/1/1928
Immigrated on 1942
Drafted on 1946
Served
in Palmach – Negev Brigade
In The Second Battalion, The Negev Brigade, Haganah organization
Role:
Platoon commander
Killed In Battle in The Defence of Kibbutz Yard Mordechai
In The War Of Independence
On 20/5/1948
In:
Yad Mordechai
Buried in Kibbutz Yad Mordechai
Was 20 years old
Photo Album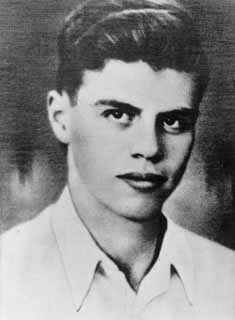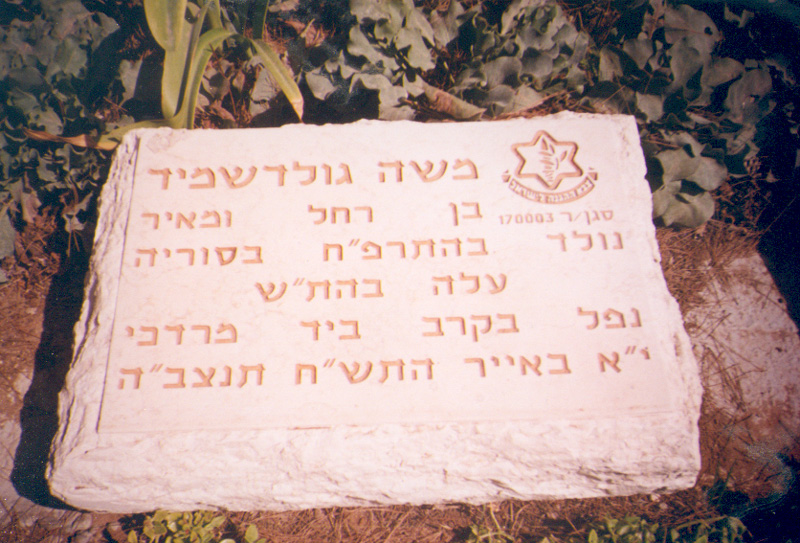 רשימות לזכרו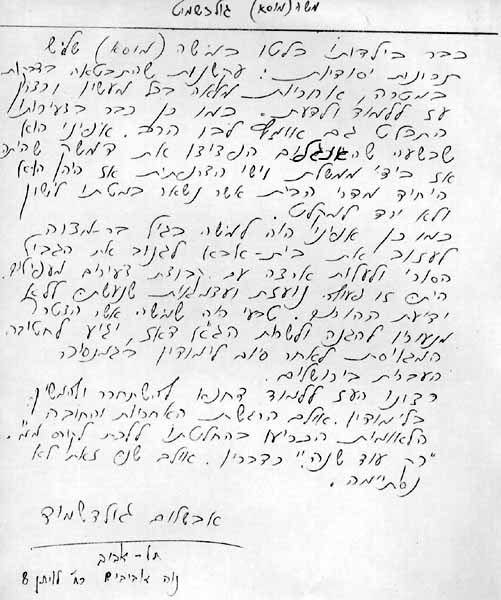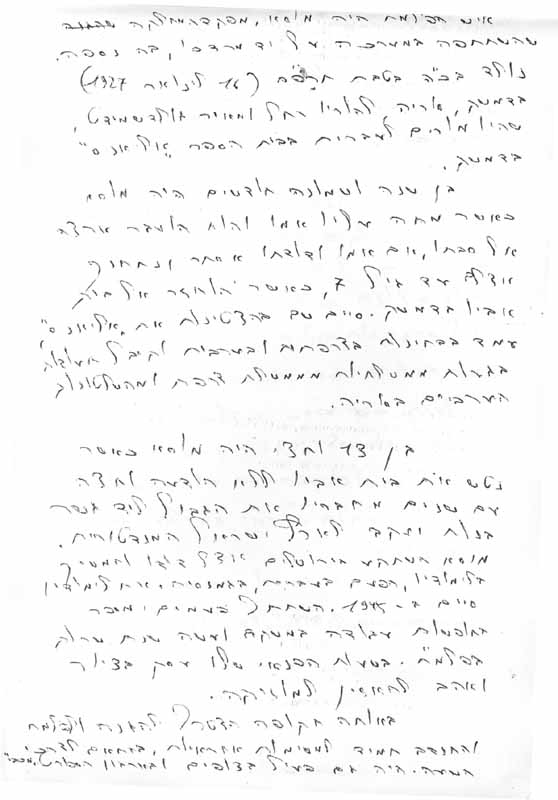 רשימות לזכרו
חברים מספרים על מוסא
מוסא התגלה בלחימתו כמפקד מוכשר וכלוחם אמיץ, שלט באנשיו במצבים פיזיים ונפשיים קשים מנשוא. נפל לאחר שעבר דרך ארוכה בחייו מדמשק ועד יד מרדכי.



מנער חלוש ורזה שהגיע לדפנה מסוריה, הופך מוסא בימי המערכה לבחור חסון, רחב כתפיים ואוהב ספר. את הספרים אהב ועיין בהם כל הימים בכל שעה של פנאי. גם חובב מוסיקה ואמנות היה משה. בעונג רוחני היה מקשיב בעת שרותו בפלמ"ח לקונצרטים משודרים והוזה על לימודי רופאה.
ביד מרדכי השתתף בפינוי הילדים מהמשק ועם מכונת בראונינג התייצב מול תותחי המצרים עד שנפגע.