Private
Visotzky Nechemiah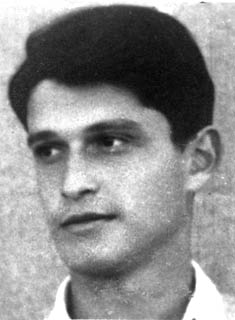 Born in Jerusalem, Israel
On 1/8/1929
Drafted on 1/1947
Served
in Palmach
In The Third Battalion, Tet Company, Yiftach Brigade
In Hachsharat Dafna, Haztofim Hey
Role:
Fighter
Killed In Battle in Operation "Yiftach"
In The War Of Independence
On 20/4/1948
In:
Nabi Yosha
Buried in Nabi Yosha – Mass Grave
Was 20 years old
Photo Album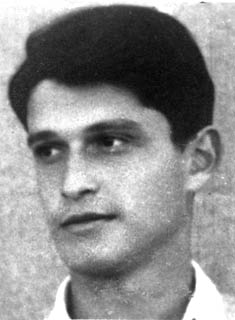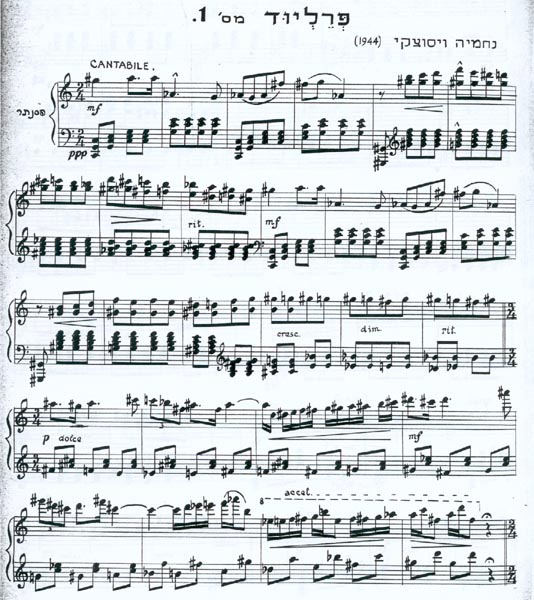 מיצירותיו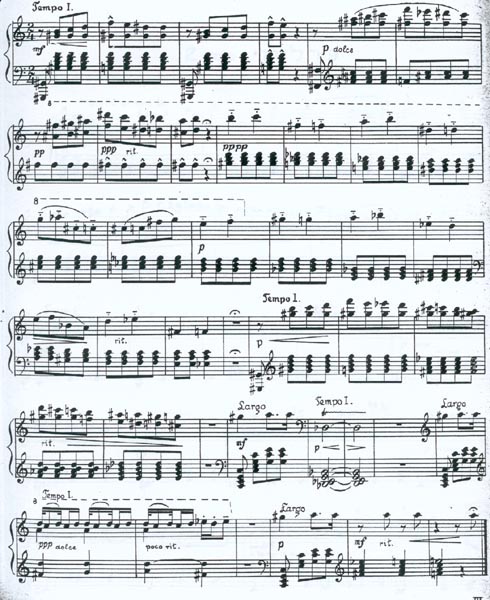 מיצירותיו
רשימות לזכרו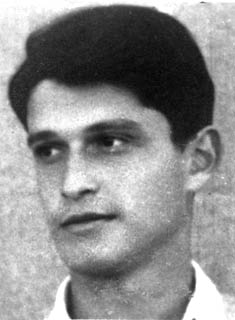 רשימות לזכרו
מפי יקיריו
נולד לאביו אבנר, ואמו אסתר, ביום ה', כ"ד תמוז, תרפ"ט בירושלים. אביו עלה לארץ בימי מלחמת העולם הראשונה, עם הגדוד העברי, מארצות הברית. כתום המלחמה נשתקע כאן והתישב בירושלים. אמו - אסתר, בת למשפחה ירושלמית ותיקה.
את חנוכו קיבל נחמיה בגימנסיה העברית בירושלים. שתים עשרה שנה למד במוסד זה, הצטיין בלמודיו, זכה להערכת מורים ומחנכים, וגמר בהצלחה כבוגר מחזור תש"ז. השתייך לארגון הצופים, ובימי החופש היה יוצא לעבודה בקבוצים שונים. בשנת תש"ח התגייס להכשרה מגויסת של הפלמ"ח ויצא עם חבריו לדפנה, בגליל העליון.
בן יחיד להוריו, ממעט בדיבורים ומרבה במעשים טובים, ביחוד לגבי עניים ועלובי החיים - כצופה האמין בכל חום נפשו בערכו התכליתי של המעשה הטוב.
מילדותו התמסר למוסיקה והיה בעל כשרונות מוסיקליים בולטים. את חלק הארי מזמנו החפשי בילה ליד הפסנתר. משנתו השישית התחיל לחבר יצירות מקוריות - מנגינות לילדים, שירים בעלי ערך מוסיקלי. והוא הוסיף להתקדם ולהתפתח במהירות מפליאה, וכבר בשנת החמש עשרה לחייו הגיע לדרגה של בגרות מוסיקלית גבוהה, הן כמבצע, והן כמחבר. הוא השתתף בקונצרטים לתלמידים ובתחרויות מוסיקליות זכה תמיד בפרסים ראשונים. גם ברדיו ניגן, והשמיע כמה מיצירותיו. חבריו להכשרה היו אומרים עליו כי בזמן שהיה פותח בצלילי נגינה, בערבי התרבות, היו גם התנים בחוץ מפסיקים את יללתם ומקשיבים להשתפכות נפשו.
עם כל אהבתו ודבקותו במוסיקה, לא הסכים מעולם לעזוב את הארץ לשם השתלמות בחוץ לארץ - גם כשחזקו עליו דברי מוריו, הוריו ומוקיריו. מסירותו לעמו היא שהניעה אותו להביא קרבן גדול זה. בשנת השש עשרה לחייו, בהשפעת המצב שנתהווה בארץ ובעולם היהודי, חל משבר בנפשו - "הפסנתר יוכל לחכות" - אמר אז לקרוביו, "הארץ זקוקה למגינים". עם סיום לימודיו, עזב את בית הוריו ונחלץ לעזרת העם.
בצאתו, דיבר על לב אמו וניחם אותה, שאין היא האם היחידה אשר בניה הולכים לתת את נפשם בעד עמם. כאילו חזה מראש את הקץ.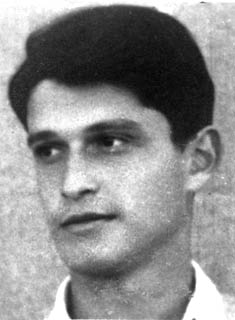 רשימות לזכרו
מדברי מורתו
באביב 1936 בא אלי ילד בן שש, הוא נחמיה ויסוצקי. ישב ליד הפסנתר ונגן לפני את "יצירתו האחרונה" - "ספור על ילדה שתעתה ביער". לא היה לי כל ספק, שלפני יושב ילד מחונן בכשרונות יוצאים מגדר הרגיל. בשים לב לגילו הרך התחלתי מיד בהדרכתו המוסיקלית, שנמשכה כעשר שנים. את כל רשמי העולם החיצון היה נחמיה מביע בצלילי נגינה, ועוד בשנת למודיו הראשונה יצר שורה ארוכה של מנגינות קטנות, מקוריות ומשוכללות במבניהן, להפליא. מנגינות אלה משמשות לי עד היום הזה חומר-לימוד, האהוב ביותר גם עלי וגם על תלמידי הקטנים. נחמיה הקטן היה שונה מכל בני גילו. לבו לא היה נתון ביותר למשחקים, וימים תמימים היה מבלה בקריאה ובנגינה. אמנם, ברבות הימים למד אף הוא לשחק ולהשתובב עם חבריו, ובכל זאת חביבות עליו ביותר היו השעות שבהן היה מתיחד עם עולמו הפנימי, עולם הנגינה. בניגוד לרוב "ילדי הפלא", שהתפתחותם נעצרת כרגיל בשנות ההתבגרות, היה נחמיה מוסיף להתקדם ולהתפתח מכל הבחינות במהירות מפליאה, הן כמבצע והן כמחבר. אולם עם כל ההצלחה המרובה שזכה לה בהופעותיו בקונצרטים של תלמידים וברדיו, ועם כל דברי השבח הנלהבים שנשמעו עליו מפי מומחים, לא סרה ממנו מידת התמימות והענוה. ומידה זו היא שהביאה אותו אחרי-כן לותר על הנגינה עד בוא עת. בן שש-עשרה היה, כשהצהיר: "הארץ זקוקה ללוחמים ולא לאמנים".
ולדברו זה שמר אמונים עד הרגע האחרון.
מדברי מורה

מידע נוסף נמצא בתא הנופל בחדר ההנצחה שבבית הפלמ"ח