Private
Groziminsky Avner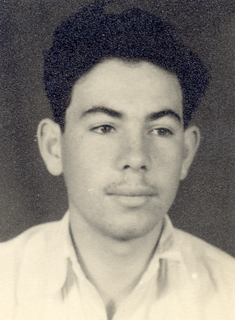 Son of
Aliza and Ben Zion
Born in Tel aviv, Israel
On 3/10/1931
Drafted on 2/9/1947
Served
in Palmach
In The First Battalion, Yiftach Brigade, Tet Company
In Hachsharat Yagur "Hagovrim"
Role:
demolition specialist sapper
Killed In Battle
In The War Of Independence
On 11/3/1948
In:
Kafr Kanna
Buried in Giv'atayyim – Nahlat Yitzhak
Was 16 years old
Photo Album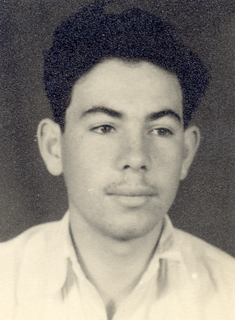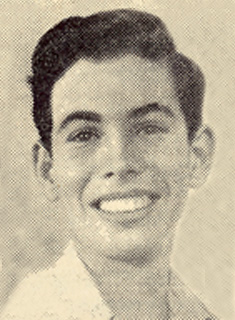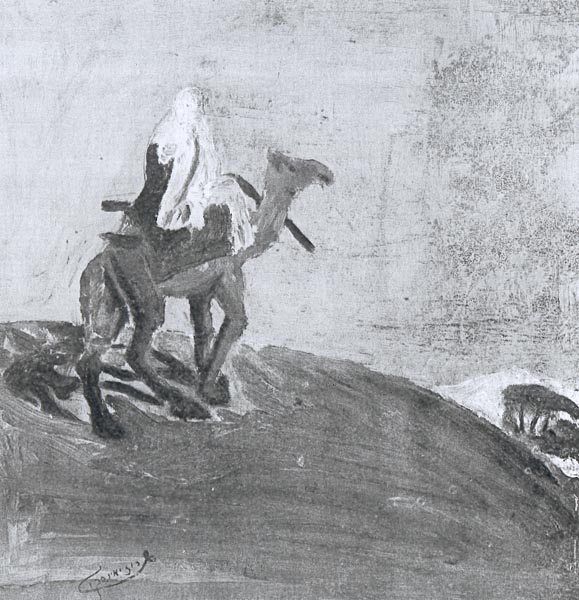 מציוריו
רשימות לזכרו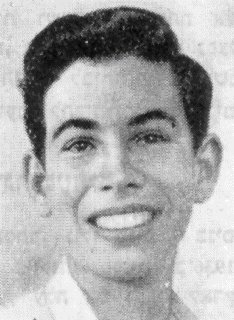 רשימות לזכרו
לזכרו של אבנר
מה לי מחר ומחרתיים
לא לנצח יחיה אדם
הכו תף ומצלתים
כל עוד עורקינו יזלו דם.

זאת היתה סיסמתו של אבנר, צחוק שירה ועליזות חיים. עומדות לנגד עיני עיניו השחורות המחייכות, הבלורית השחורה והצחוק אשר מלא תמיד את החלל הריק בסביבתו. זכורים לי שיריו העליזים וספורי הצ'יזבאטים אשר תמיד היינו שומעים. עד היום בעברי ליד ביתו נדמה לי כי עוד מנגן כנורו ועוד נשמעים צליליו כמו קודם. צלילי שמש עולה ושוקעת, צלילי צו וחרות, ליל ירח שטוף כחול ואור ושעת נקם כל דמעה, כל צער ובוז. והאם נדם כנורו? והאם לא ישמעו עוד צליליו ובת צחוקו? והעינים השחורות המחיכות האינן?
אבנר עזב את הבית בהיותו בן 16.5 שנה. לא עצרו בעדו דמעות אמו וקולו של אביו המשתדלים למנוע את יציאתו, אך הוא בשלו. שבועים לאחר שהגיע אלינו הוצא לפעולתו הראשונה בכפר-כנה, הרכין צמרתו כשלבו עם לב המולדת, פסק מהלום בואדי נסתר, אך יש ולפעמים נדמה כי נשמעים עוד צלילי כנורו ובת צחוקו. כי איש אינו יכול להשלים עם העובדה כי איננו. גם השמים הזילו דמעה, הרוחות התמרמרו ועוף השמים נדם. האסון נכבד היה מנשוא והאבל איום, והלב נשבר.
תמצא המשפחה השכולה תנחומים בגאולת הארץ.
אביבה ב.

מידע נוסף נמצא בחדר ההנצחה שבבית הפלמ"ח.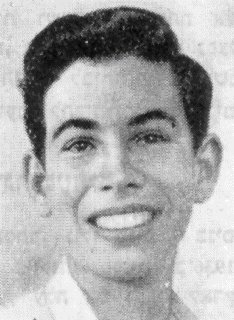 רשימות לזכרו
מזכרונות אביו של אבנר
... הנה הוא מופיע לפני ברוב הדרו, בקומתו הזקופה, עם חיוך לבבי בפניו, בבגדיו הפשוטים הנקיים והמגוהצים לנשף הפרידה שלו. קסם החן והיופי עטר את פניו הזכים. ברגעים הקדושים האלו שהנני מתיחד עמו, מעלה אני לפני דמות נשגבה זו אשר זכתה במשך שנות חייה הספורות ללמוד וליצור, ולהגיע לדרגה של שלמות באדם.
אבנר אהב את הבדידות, והרבה לבלות את שעות הפנאי שלו בספרות ואמנות. בן 10 התחיל לקבל את שעוריו בכנור, ובמשך שנה הצליח ללמוד הרבה, ואף זכה להופיע על במת האומנים בתור סוליסט לכנור, באחת ממסיבות החנוכה לילדים.
אבנר אהב מאד לצייר, והפליא לעשות בזה. הוא הרבה לצייר ציורים המסמלים גבורה וע"י זה גיליתי טפח מהנעשה בתוך נפשו של אבנר...

מידע נוסף נמצא בתא הנופל בחדר ההנצחה שבבית הפלמ"ח.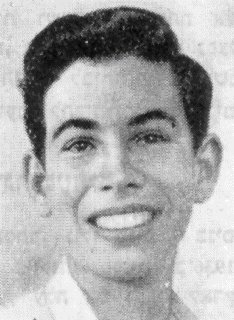 רשימות לזכרו
לזכר אבנר
הנה עברה כבר שנה מאותו יום בו נפל אבנר, אותו נער אהוב שהלך מאתנו בלא עת, אך בא להכשרה ומיד עזבה בצורה כה טרגית.
והנער באיזה התלהבות חלוצית לא מצויה יצא להכשרה - זוכר אני את אותו יום בו ספר לי אבנר שהנו מצטרף להכשרה, ניסיתי לדבר על ליבו שימשיך ללמוד בששית, אך הוא סרב כשבפיו החרוז - "הלימודים לא לי הם". והוא בא להכשרה, חי עמה שבועיים, ובקרב הראשון שלו בכפר-קנה, כשהוא מסייע לחבלנים מצא את מותו.
במות אבנר אבדנו דמות אצילה, כשרונית ובעלת רצון אדיר להגשמה.
אריק.

מידע נוסף נמצא בתא הנופל בחדר ההנצחה שבבית הפלמ"ח