Private
Mirmovitz Shabtai

"Shafsala"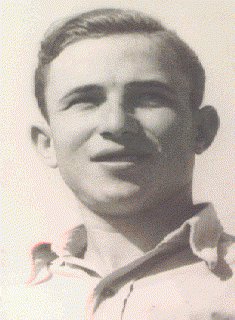 Born in Cyprus
On 12/9/1925
Killed In The Line Of Duty in While stepping on a mine
On 16/11/1948
In:
Sha'ar Yashuv
Buried in Petah Tikva - Segula
Was 23 years old
Photo Album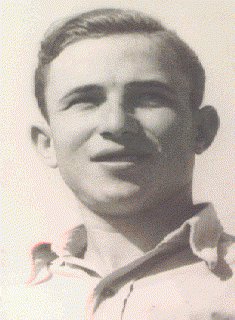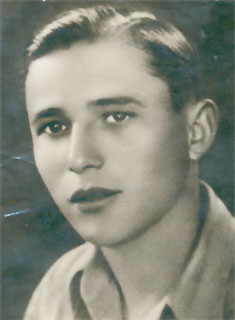 מירמוביץ שבתאי ז"ל
רשימות לזכרו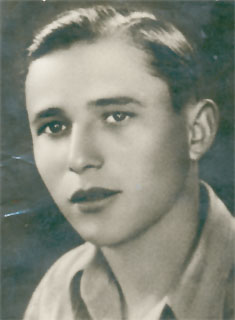 רשימות לזכרו
על חבר שאיננו
קשה להאמין שלא אראה יותר את "שפס" החביב. האם לא אשמע יותר את קולו וצחוקו העליזים? דמותו נצבת נגד עיני. כולו ער ומלא חיים. נדמה לי, שהוא מחייך אלי וקורא בשמי. כן שבתאי, שאפת להיות תמיד בין הראשונים בהגשמת חיי הקבוצה ואפילו בחיי יום יום. זכית להיות הראשון על האדמה, שנקבעה להיות מקום התישבותם של הקבוצה. אבל רק שעות ספורות שאפת לקרבך את כל ההוד וההדר, שבסביבה זו. סיירת בשטחים, חקרת הכל כאילו ידעת, שלא תספיק יותר מזאת. נר חייך היו האמת והצדק נלחמת למען הישר למען הטוב והיופי. אך בחייך הקצרים לא הספקת הכל. מכלי הנשק במחתרת יצאת לחיי ההגשמה בעבודה בכלי נשק אחרים. בקלשון באת ובמעדר. אך הגורל העיוור קפח את חייך באותו כלי משחית, שהיית כה בקיא, וכה "אהבת" להתעסק בו: במוקש.
חרות בלבנו תשאר, אנו נמשיך ונסלול את הדרך אשר בה הלכת בחייך, נגשים את אשר לא הספקת אתה לעשות

חברה.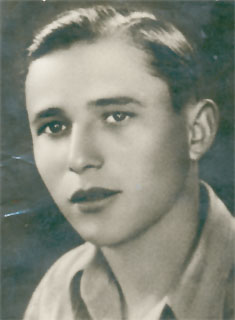 רשימות לזכרו
על שבתאי
שבתאי נפל, לא היה הראשון בין חברינו שהלכו לבלי שוב. הקבוצה התרגלה לשמוע על נפילתם של חברים יקרים, כשם, שכל הארץ התרגלה לזאת אולם עם כל קרבן חדש, מתעורר משהו בלב וקשה להשלים עם העובדה. רק תמול תכנן עמנו יחד את תכניותינו המשותפות, רק אתמול היה ביננו, חי ער מלא חיים ומרץ, ועתה תלויה תמונתו על הקיר עוטה שחורים.
יצא להכשרה במשק, התגיס לחטיבה, החיים היו עטופי סוד. עבר את חיי ה"זקס", החפושים, המאסרים ופעולות הפלמ"ח הראשונות. "שרונה" "ליל וינגייט" "הגשרים" ועוד. תמיד הראשון, תמיד אמיץ ומוכן לכל. ביום עבד ובלילה ממלא את תפקידו בטפול בנשק המוסתר. בתום השירות הצטרף לקבוצה. אף כאן מילא תפקידים חשובים בשטח הבטחון. אהב את החיים ועם זאת ידע מה הם תובעים ממנו ונתן הכל. היה מסור בלב ונפש לרעיון הקבוצה למטרתה. בנפלו אבדנו את ה-חבר וה-רע.